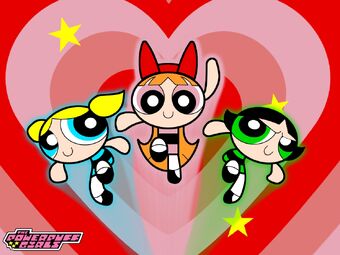 Welcome to the Powerpuff Girls Adventures Wiki
Edit
Join your favorite pint-sized superheroes as they go adventures outside of The City of Townsville and Cartoon Network with new friends and allies as they fight enemies like The League of Villains, and They'll be saving the world before bedtime. These girls have other names as well like bubbles is ella buttercup is maya amd blossom is lana. izzy and ella were here!!!
Describe your topic
Edit
Write a description about your topic. Let your readers know what your topic is about and add some general information about it.
Latest activity
Edit
Ad blocker interference detected!
Wikia is a free-to-use site that makes money from advertising. We have a modified experience for viewers using ad blockers

Wikia is not accessible if you've made further modifications. Remove the custom ad blocker rule(s) and the page will load as expected.